Comment on Adele's 'Easy on Me' Is the Most Added Song in US Radio History by Tom Hendricks
Not Easy on You, Adele.
The reaction for Adele's new single is a 90% bought and paid for marketing scheme.
We heard about this single, Easy On Me on everything from ABC Nightly News, to NPR radio. There was never such pre promotion across so many media outlets like that for any other star. Not for Barbra Streisand, Aretha Franklin, Janis Joplin, Whitney Houston, Amy Winehouse, etc.
Let's say there was a fair music media instead of this marketing set up. Would Katy Perry"s single, Dark Horse, had an advertising budget of $11.7 million – for promoting one song! That's not recording it, just promoting it!
Think of how many musical careers that same money could have started!!!
Back to Adele. Had this been a fair music industry instead of the mess we have now:
1. She would not have had any pre promotion like this. There would be real competition and each month there would be 100 major single releases. Each of those 100+ would have had to compete on merit. None would have gotten the excess promotion that Adele did.
2. Her career would quickly be buried if she didn't release a hit single every 4 months. Just ask the Beatles or Rolling Stones or Motown, or Michael Jackson, who all had to compete in a more fair music industry were 100's of labels competed, not just three.
3. The new release by Adele called, Easy on Me, is not a classic, and the stripped down arrangement is very bland. The single is just ok, and not very good. She has a fine voice but this is not a song to match. She has now amassed a 190 million personal fortune. I would think she could buy a better song than this. Sounds like a good singer singing to karaoke. Remember if Adele is really that good she can handle some real competition!
The reason many care for her and this song, or have even heard about it ,and it's release, and her comeback after 6 years, is because it has been marketed as newsworthy and one of the biggest stories in music!
When an over consolidated music industry – now down to the Big 3 Labels that control the industry (Warner, Universal, Sony) – only prop up a few pop stars – the results are strange to say the least – or devastating to be honest.
A few like Swift, Beyonce, Perry, Ga Ga, Grande, Sheeran, Drake, Bieber, Kanye and Adele make mega millions. But the 99% of the rest don't make fast food money, and the ENTIRE MUSIC INDUSTRY is in a severe slump with sales this year only HALF of what they were in 1999, 20 years ago!!!
Oh, no one mentioned that last FACT in their flowery puffed up promotion did they?
Let's repeat it. THE MUSIC INDUSTRY MAKES HALF OF WHAT IT DID IN 1999!!!
Time for a fair music industry, and a fair media that will talk about: the music revolution against all this excess; and for all musicians! That in turn just might save a failing industry.
Musea since 1992
Article: digitalmusicnews.com
Wales Coach Page Confirms Midfielder Allen to Miss World Cup Opener
DOHA, Nov. 20 (Xinhua) — Wales' midfielder Joe Allen will miss their World Cup opener against the United States, head coach Rob Page told the pre-game press conference on Sunday.
The 32-year-old midfielder, who capped 72 times for Wales, has not played a competitive match since September due to a hamstring injury.
"He is probably not going to make it, to be completely honest," Page said. "We could have p
Article: bignewsnetwork.com
Charlene White Says Becoming a 'surrogate Mum' Aged 16 Affected Her Mindset on I'm a Celeb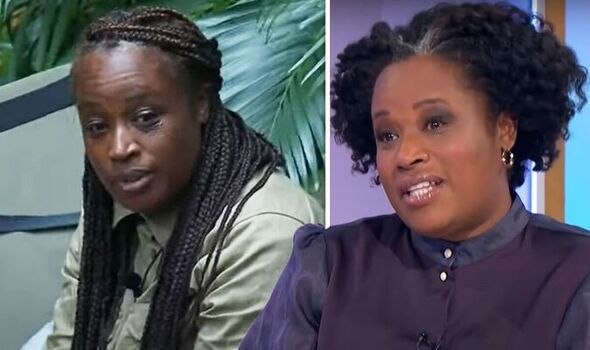 Jason David Frank Dead: Power Rangers Actor and Martial Arts Star Has Died Aged 49